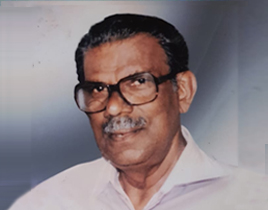 Late Mr. Netai Charan Mondal ( Ex Director )
Founder's
Profile
The company has started its journey in the year 1963 under an able guidance of our ex Founder Late Mr. Netai Charan Mondal. The successful and experienced guideline framed by him has made the company acquire wide satisfied customer base. We have successfully acquired a significant position in the industry. Our late Founder had highest level of dedication towards his work. He was once rewarded with a visit to USA by Bengal Engineering College.
About

Our Company
Aassaa Engineering Enterprise
The company was established in the year 1963 by our previous director Late Mr. Netal Charan Mondal.
The company is a technology driven engineering firm. We have specialized in the manufacturing of Traveling Grate Stoker & spare parts, Dump Grate Stoker, Thermex Boiler Stoker and Babcock Stokers. We are proud supplier of Traveling Grate Stoker of various designs and all its spares for the last 50 years. The boilers and its parts play significant role in the job of processing and various manufacturing applications. Stokers of various designs have been opted by M/s ISGEC JHON THOMSON, CHETAR VESSELS, CHEEMA BOILERS and many reputed others.
Want to convert your sugar mill to an updated one?
Client's

Review

Hello! I am Anirban Mukopadhyay. It was a great opportunity to work with Aassaa Engineering Enterprise as they manufacture nothing but high quality machinery.
Hi! This is Anjali Shah. It was a pleasure to work with Aassaa Engineering Enterprise. I had ordered a machine, the Traveling Grate Stoker which helped to produce coal and biomass fuel very easily.